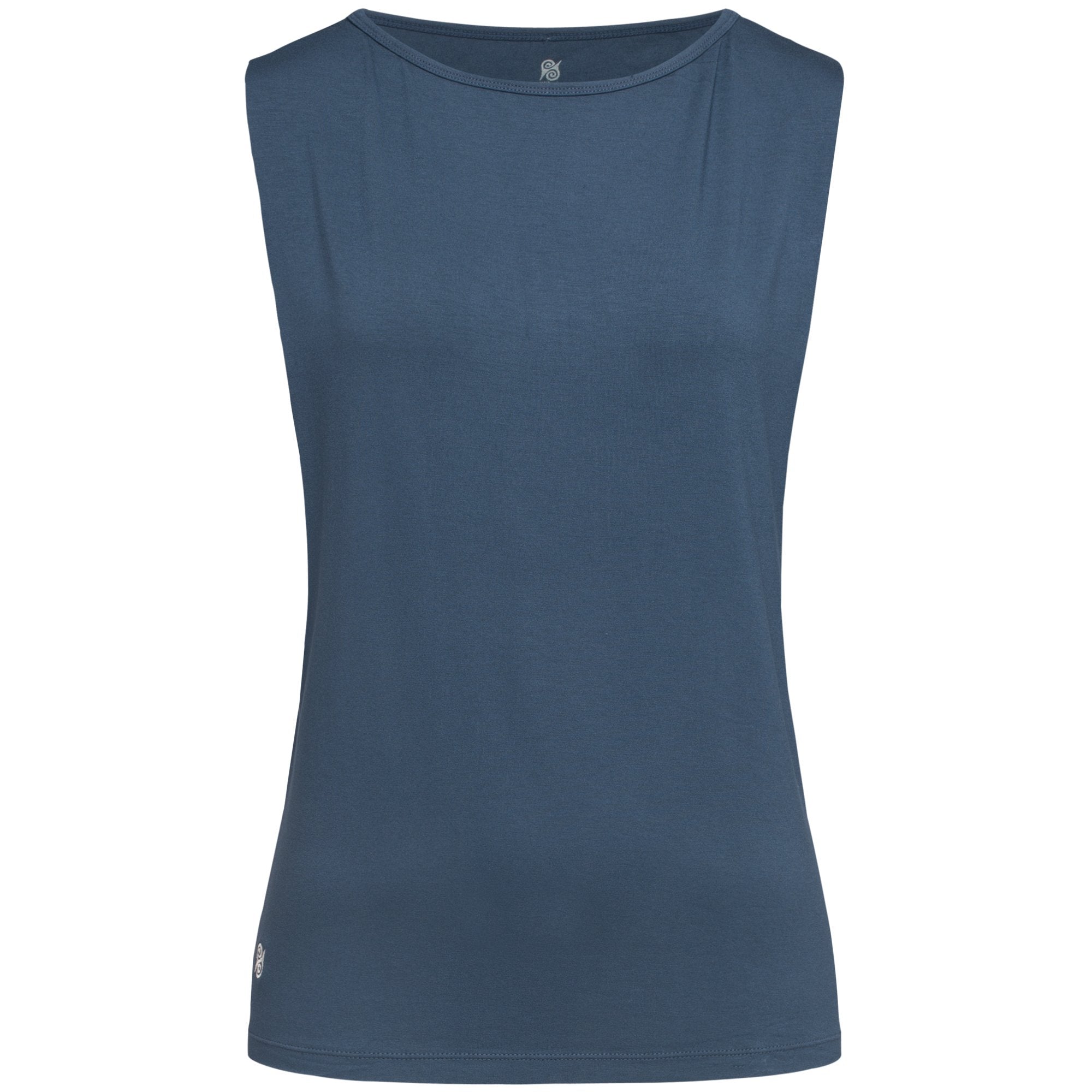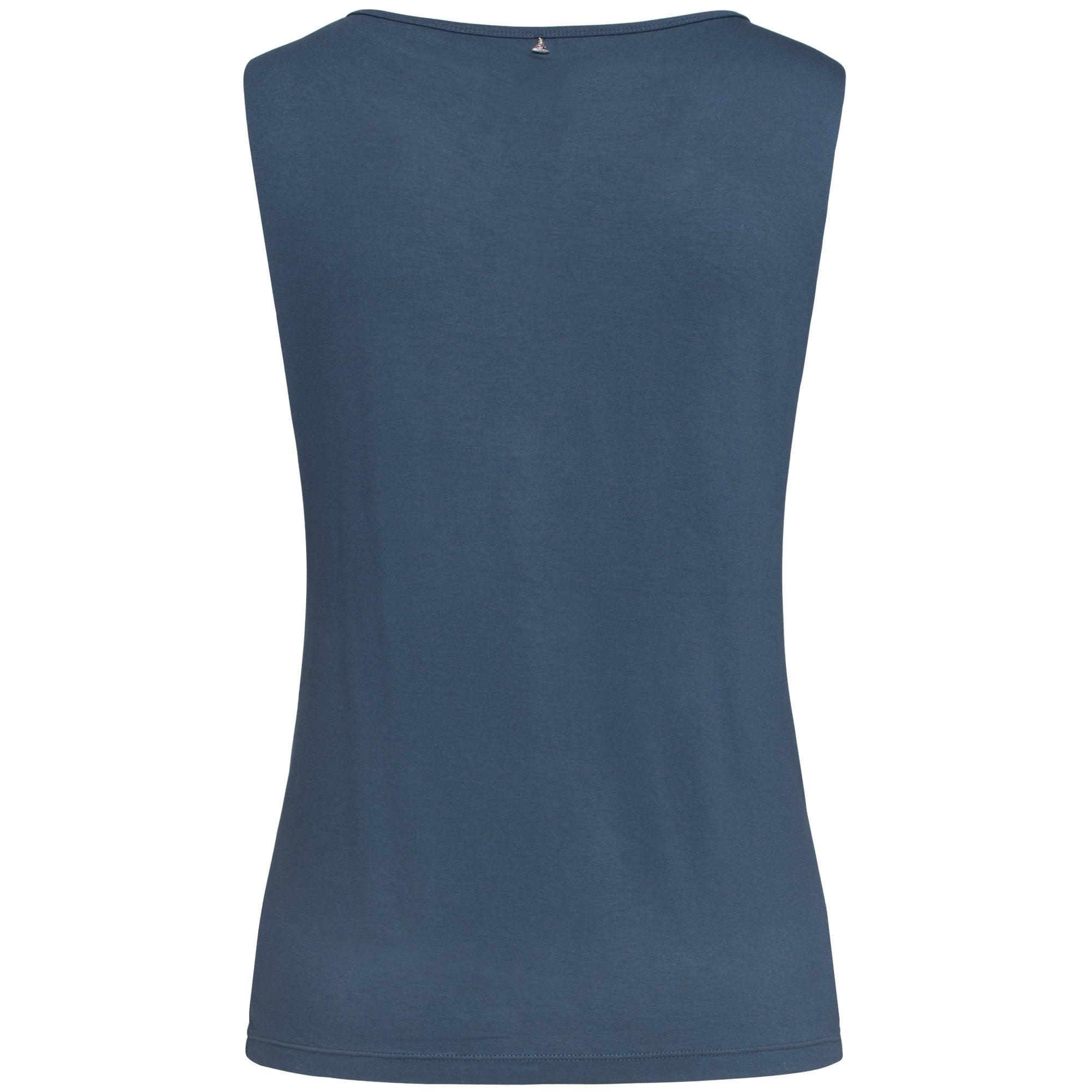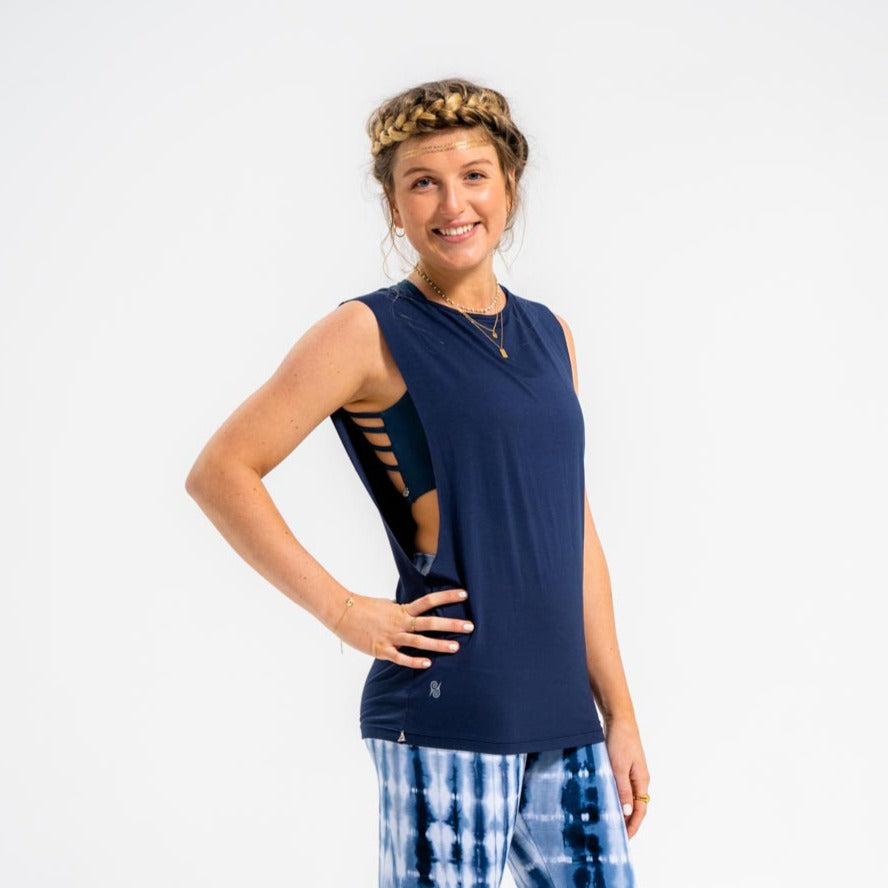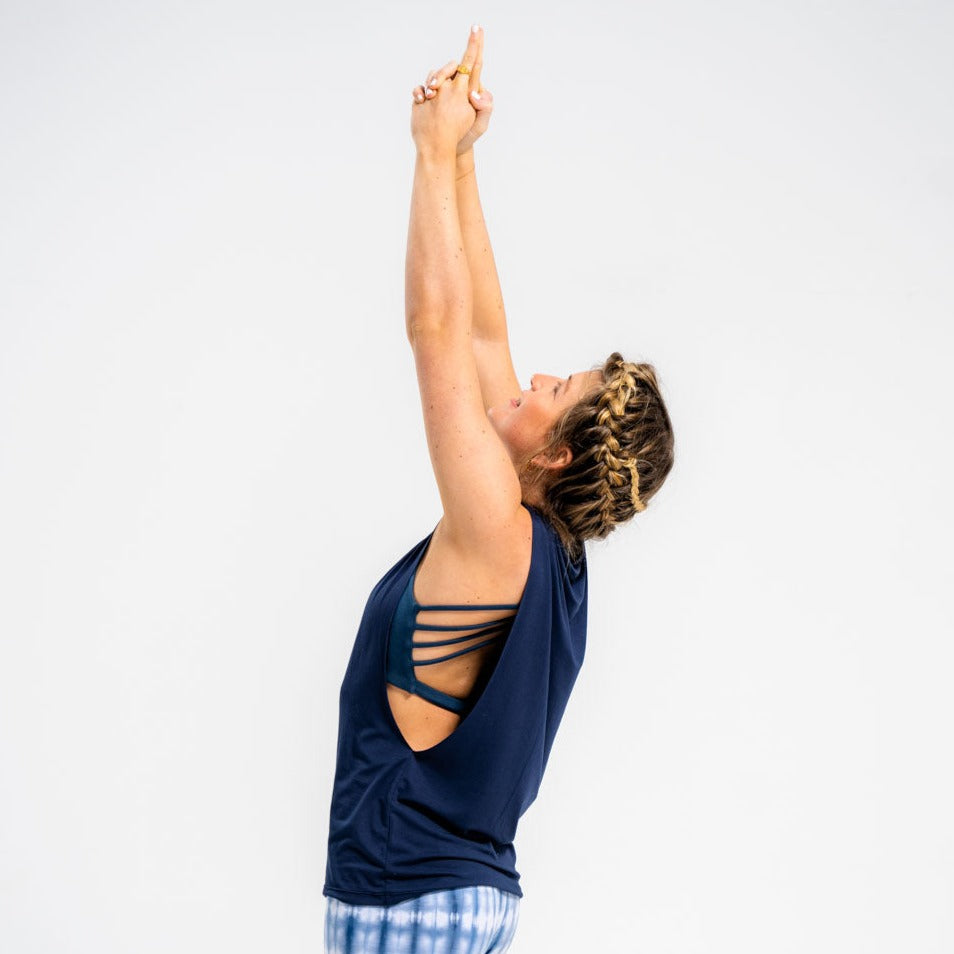 Sneaky Top Petrol
Material:
Bambus Viskose 95% Elastan 5%
🌱 Certified fabrics from bamboo and wood fibers
🌱 Hand dyed with natural plant extracts
🌱 Fair and without time pressure produced in Bali
🌱 Completely plastic-free to the customer
🌱 Shipping in used cartons
The wearing comfort is ingenious - the bamboo viscose is super soft and elastic. Simply to feel good. This yoga shirt is simply cut and by the wide neckline on the sides a real eye-catcher.

The material is very thin and therefore particularly cuddly.

Each garment is made by us in loving handwork and without time pressure in a small Balinese manufactory FAIR.

We dye all products ourselves and use mainly natural dyes.
The batik art is very elaborate and requires craftsmanship. We use mainly natural dyes, which are stirred by hand. Thus, there may be deviations from the product photos.
Each garment is produced in loving handwork and without time pressure fair. Our small Balinese dyeing factory as well as our production facility are family businesses, which pass on their knowledge from generation to generation. Here too, emphasis is placed on sustainability and harmonious harmony with the environment.
.
Even though it is an ongoing process until maximum sustainability can be implemented at all levels of our company, it is the center of our motivation.
🌱 Certified fabrics from bamboo and wood fibers
🌱 Hand dyed with natural plant extracts
🌱 Fair and without time pressure produced in Bali
🌱Completely plastic-free to the customer
🌱 Shipping in used cartons
Shipping within Germany
Delivery costs: € 4,50
From a value of goods of € 150 the delivery is free of charge
Delivery time: 1-4 days

Shipping Europe wide
Delivery costs: € 9,90
Delivery is free of charge from a value of goods of € 200
Delivery time: 3-5 days

Shipping to Switzerland
Delivery costs: € 9,90
Delivery is free of charge from a value of goods of € 200
Delivery time: up to one week depending on customs clearance

Returns
Within a period of 14 days after delivery you can return the order. The cost of the return is not borne by lilikoi. As soon as we receive the goods, the amount will be refunded in the same way as the payment was received.

Please send returns to the following address:
Lilikoi, Fischerweg 22, 87509 Immenstadt, Germany



Our entire collection is made of natural materials, with proper care they keep leggings and tops very long
💦 Please wash at 30 ° C maximum and preferably without fabric softener
💦 Please do not use a dryer, prefer to dry on the clothesline
💦 Please do not iron, wrinkles smooth out on the clothesline or when worn
Grandioses Oberteil
Ich bin so begeistert und hoffe auf mehr Farben 🫶🏻